CREATINE AMIDOHYDROLASE from Microorganism
CNH-211, 311

PREPARATION and SPECIFICATION
Appearance

:

White amorphous powder, lyophilized
Activity

:

GradeⅡ (-211) 450U/mg-solid or more
GradeⅢ (-311) 150U/mg-solid or more
Contaminants

:

NADH oxidase ≤5.0×10⁻²%
Catalase ≤2.0%

Stabilizers

:

Sucrose, BSA
PROPERTIES
Stability

:

Stable at -20°C for at least One year

(Fig.1,2)

Molecular weight

:

approx. 175,000 ¹ ⁾
Isoelectric point

:

4.7 ³ ⁾
Michaelis constants

:

3.2×10⁻²M (Creatinine), 5.7×10⁻²M (Creatine)

Structure

:

6 subunits per enzyme molecule (One zinc is bound to each subunit) ³ ⁾
Inhibitors

:

Ag⁺, Hg⁺⁺, N-bromosuccinimide, EDTA

Optimum pH

:

6.5-7.5

(Fig.5)

Optimum temperature

:

70℃

(Fig.6)

pH Stability

:

pH 7.5-9.0 (5℃, 16hr)

(Fig.7)

Thermal stability

:

below 70℃ (pH 7.5, 30min)

(Fig.8)

Effect of various chemicals

:

(Table 1)
APPLICATIONS
This enzyme is useful for enzymatic determination of creatinine when coupled with creatine amidinohydrolase (CRH-211, CRH-221, CRH-229) and sarcosine oxidase (SAO-351) in clinical analysis.
ASSAY
Principle:
creatinine amidohydrolase
Creatine ►Creatinine+H₂O

OH‾
Creatinine+Picric acid ►Orange dye

The appearance of creatinine-picrate (orange dye based on Jaffe's reaction) is measured at 520nm by spectrophotometry.
Unit definition:
One unit causes the formation of one micromole of orange dye per minute under the conditions described
below.
Method:
Reagents
A. Creatine solution

:

0.1M[1.49g creatine (Nacalai tesque)/100ml of 50mM phosphate buffer, pH 7.5] (Should be prepared fresh)
B. NaOH solution

:

0.5N
C. Picric acid solution

:

1.0% (W/V)
D. Enzyme diluent

:

50mM phosphate buffer, pH 7.5
Procedure
Concentration in assay mixture
Phosphate buffer
45mM
Creatine
90mM
1. Pipette 1.0ml of the substrate solution (A) into a test tube and equilibrate at 37℃ for about 5 minutes.
2. Add 0.1ml of the enzyme solution* and mix.
3. After exactly 10 minutes at 37℃, immediately transfer an aliquot (0.1ml)(1/11 volume) of the reaction solution to 2.0ml of NaOH solution (B).

4. Add 1.0ml of picric acid solution (C) and incubate at 25℃ for 20 minutes.
5. Measure the optical density at 520nm against water (OD test).
At the same time, prepare the blank by transferring an aliquot (0.1ml) of the reaction solution into NaOH solution (2.0ml) just after the addition of the enzyme solution into ice-cold substrate solution, and carry out the same procedure as the test (procedure 4 and 5)(OD blank).
* Dissolve the enzyme preparation in ice-cold 50mM phosphate buffer, pH 7.5 and dilute to 1.8−2.4U/ml with the same buffer, immediately before assay.
Calculation
Activity can be calculated by using the following formula :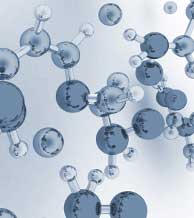 ΔOD (OD test−OD blank ) × Vt × 11× df
Volume activity (U/ml) = =ΔOD×7.33×df
4.65×1.0× t ×Vs
Weight activity (U/mg) = (U/ml) × 1/C
Vt

: Total volume (3.1ml)

Vs

: Sample volume (0.1ml)

4.65

: Millimolar extinction coefficient of creatinine-picrate (orange dye)(㎠/micromole)

11

: Volume of reaction solution (1.1ml)/Sampling volume (0.1ml)

1.0

: Light path length (cm)

t

: Reaction time (10 minutes)

df

: Dilution factor of enzyme solution

C

: Enzyme concentration in dissolution (c mg/ml)
REFERENCES
D.Tsuru; Nucleic Acid and Amino Acids, 35, 31 (1977).
D.Tsuru; Rinsho Kensa, 22, 1331 (1978).
K.Rikitake, I.Oka, M.Ando, T.Yoshimoto and D.Tsuru; J.Biochem., 86, 1109 (1979).
K.Yamamoto, M.Oka, T.Kikuchi and S.Emi; Biosci. Biotech. Biochem., 59 (7), 1331 (1995).

Table 1. Effect of Various Metals on Creatinine amidohydrolase
[The enzyme dissolved in 50mM K-phosphate buffer, pH 7.5 was incubated with each metal (0.2mM) for 30 minutes at 25℃.]
Metal
Residual activity(

%

)
Metal
Residual activity(

%

)
None
100
MgCl₂
82.8
FeSO₄
91.0
NiCl₂
82.8
FeCl₃
93.0
CoSO₄
78.5
HgCl₂
1.4
BaCl₂
71.2
Zn(OAc)₂
79.9
Pb(OAc)₂
88.0
Cu(OAc)₂
22.7
AgNO₃
0
Ca(OAc)₂
96.8
CdCl₂
80.8
MnCl₂
94.0
Ac, CH₃CO
To get a quote, contact us at info@toyobousa.com, or INQUIRY.